Round 6 Christmas question from MomDot. It's quite interesting to read everyone's answers. Click over there and see what's going on.
What is your favorite holiday memory from your childhood.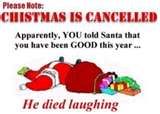 Ladies & Gents, I honestly do not remember a lot from my childhood. This is a tough one. I guess one of the funnest things my step-dad did at Christmas is he would letter or number our gifts so we wouldn't be able to shake them and see what we had received early!! The anticipation was great. One year he made a mistake on his list and got the presents mixed up just a little towards the end. It was a hoot!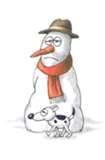 Sponsors: Day Five Blog Party Question is Brought to you by Flying Colors Baby, Uncommonly Cute and Lollipop Book Club.
VIP BLOGS to visit are Parent Reviewers , Mom Most Traveled, Mommy Zabs, MomStart, HipposToes, Run DMT