Do you shop on Black Friday? What time do you start? Do you finish all your shopping on that day? What's the best deal you have found? What's your shopping strategy?
H
ell no.
That's all I have to say.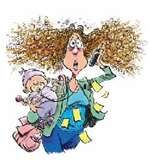 Sponsors: Day Eight Blog Party Question is Brought to you by Koshas, Leapfrog and Soda Club.
VIP BLOGS to visit are Parent Reviewers , Mom Most Traveled, Mommy Zabs, MomStart, HipposToes, Run DMT